Best CDN Providers in 2023 To Improve Web Performance
CDN, also known as content delivery network is so important to your websites. It is because it can improve website performance, reliability, user experience, search engine optimization (SEO), and reduce bandwidth costs. CDN is an essential tool that you can't neglect for your website, especially for those owners who want to provide a faster, more reliable, and cost-effective experience for their users.
So, what are the top 6 best CDN providers in 2023 that you should know? Without further ado, let's take a look at the content below. We will share with you the genuine review and some important key features that you can compare across the listed CDN providers.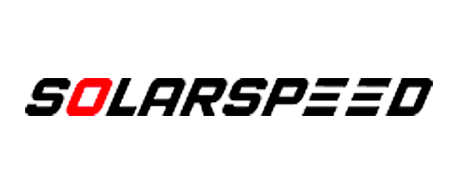 Allow us to introduce our brand, SolarSpeed. SolarSpeed focus on services including CDN solution, DDoS protection, and HLS solution. Their services are famous for providing fast and secure content delivery for web applications, media, and static content. By choosing the best trusted CDN provider like SolarSpeed, it is possible to distribute top-notch content to a vast audience with ultra-low latency speeds, while supporting millions of concurrent users.
Key Features of SolarSpeed
Offer global network of servers that caches website content.
SolarSpeed CDN has been instrumental in enabling fast loading of websites and applications, resulting in a better user experience and increased satisfaction.
Highly scalable and offers real-time reporting and analytics, further improving the efficiency and effectiveness of content delivery.
Web access firewall that offers DDoS protection.
Brute force protection is also provided to secure the website against DDoS attacks.
SolarSpeed Pricing Review
Cheap, customiseable and affordable CDN solution with top-notch services, suitable for all ranges of websites. There is global pricing and China pricing as the main option.
Looking for the best CDN provider? SolarSpeed can be an excellent option for those seeking an economical and adaptable solution to support the delivery of website content.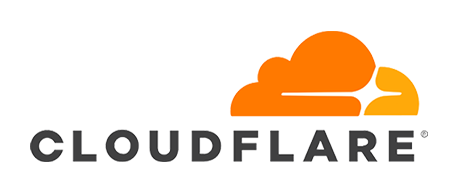 Cloudflare
Cloudflare is the top leading CDN provider, offering a range of security and performance solutions for websites and online services. In addition, there is a built-in tool in Cloudflare which is called Argo Smart Routing. It can assist in giving a rapid delivery of static and dynamic content. With this technology, it helps to detect the network congestion and forwards the web traffic to the fastest path.
Key Features of Cloudflare
With a global reach, Cloudflare CDN provider has data centers situated in over 200 cities in more than 100 countries and is capable of supporting around 25 million online properties.
Benefit from a comprehensive array of security solutions at all levels, including application, network, and user security.
Enables ultra-fast content delivery and intelligent routing of content requests.
Compatible with any cloud infrastructure and features a dedicated cloud firewall for content security.
Cloudflare Pricing Review
The CDN and DDoS defence provided by Cloudflare are free. However, you are required to pay $20 per month in order to get access to the firewall. It is regret to inform you that, the additional services are only offered as separate add-ons.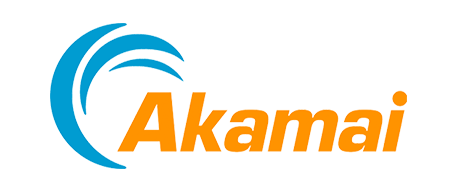 Akamai
Akamai is one of the oldest and most established CDN providers. They have been in the cybersecurity industry for over two decades, offering a range of solutions for enterprise customers. Akamai is not a friendly CDN service for beginners. However, it has the capability to provide comprehensive video and image management. Akamai has a large and speedy network, especially in Asia.
The bot management capabilities help website owners manage and control bot traffic, reducing the risk of fraud, abuse, and other malicious activities.
Provided WAF offers protection against web-based attacks such as SQL injection, cross-site scripting (XSS), and so on.
Akamai's Security Intelligence capabilities offer real-time threat intelligence and security insights.
Range of cloud security capabilities, including secure web gateways, cloud access security brokers (CASBs), and more.
Unfortunately, the pricing for Akami is not transparent. The absence of a pricing page and the inability to sign up online implies that the sole option available is to get in touch with the company and request a quote.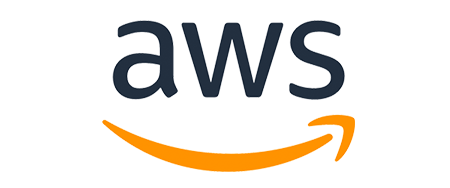 Amazon Web Services (AWS) CloudFront
AWS CloudFront is a CDN service offered by Amazon Web Services, providing scalable and cost-effective content delivery for websites and applications. This CDN provider is seamlessly integrates with other Amazon Web Services, providing developers and businesses with a hassle-free approach to distributing content to end users with fast data transfer speeds, minimal latency, and no binding obligations.
Key Features of Amazon Web Services (AWS) CloudFront
Amazon CloudFront has a global reach with over 225 points of presence (PoPs) interconnected through the AWS backbone.
Ultra-low latency performance that is roughly 10% faster than the average latency observed in CDNs.
Security features include integration with AWS Shield Advanced and AWS Web Application Firewall (WAF) and AWS Shield Standard.
AWS CloudFront is designed to work seamlessly with other AWS services such as Amazon S3, EC2 and Elastic Load Balancing.
Amazon Web Services (AWS) CloudFront Pricing Review
The pricing of the service is dependent on the type of usage, the selected features, and the geographical location. They offer free tier, savings bundle, and customisable plans. You may find the complete pricing of Amazon Web Services (AWS) ClouldFront from their official website.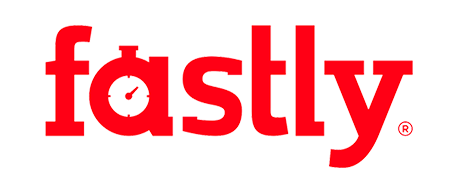 Fastly
Fastly is a modern CDN provider that offers real-time analytics and flexible configurations to optimize website and application performance. The platform can instantly make changes and deliver "uncacheable" content efficiently, making it one of the top choices for this type of content.
Assist in accelerates web and mobile application performance.
Developer-friendly features, including an easy-to-use API, extensive documentation, and support for popular programming languages and frameworks.
Offers several security features, including SSL/TLS encryption, DDoS protection and WAF.
Allows developers to write custom code and logic that runs at the edge, enabling powerful customization and flexibility.
Fastly's pricing for its CDN services depends on several factors such as the amount of data transferred, the number of requests made, and the number of edge locations used. They offer a flexible pricing model, and their pricing typically starts at $0.12 per GB of data transfer, with additional fees for other features like caching, HTTPS requests, and streaming.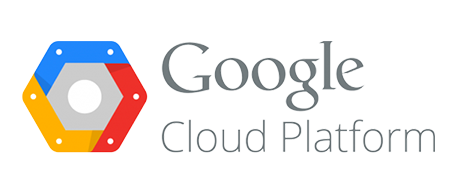 Google Cloud CDN
Google Cloud CDN is one of the best CDN providers. Which is a fully managed, low-latency content delivery service that leverages Google's global network infrastructure. If you are newbies, setting up Google Cloud CDN for the first time could be a little challenging as the UI is not friendly to beginners.
Key Features of Google Cloud CDN
Global network of edge servers that delivers content closer to users.
Google Cloud CDN provide load balancing capabilities, help distribute website traffic across multiple servers.
Supports HTTP/2, a faster and more secure version of the HTTP protocol.
Real-time logs that help website owners understand website performance and user behavior
Allows website owners to create custom rules that control how content is delivered to users.
Google Cloud CDN Pricing Review
The best thing of Google Cloud CDN is no setup fee. Google Cloud CDN offers flexible pricing options, including pay-as-you-go and committed use discounts, allowing website owners to choose the best option for their needs.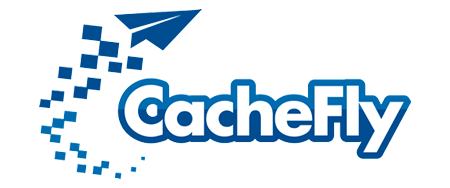 CacheFly
CacheFly is one of the CDN providers that specializes in providing fast and reliable content delivery services. CacheFly offers a global network of servers strategically positioned in various locations worldwide. CacheFly caters to a diverse range of clients, including large enterprises, mid-sized businesses, and small businesses.
CacheFly emphasis on speed and performance.

It uses various optimization techniques, such as intelligent routing, TCP/IP acceleration, and compression, to deliver content with minimal delay.

CacheFly reduces the load on origin servers by caching frequently accessed content at edge locations.

Comprehensive protection against distributed denial-of-service (DDoS) attacks and malware.
CacheFly stands out from other well-known CDN providers due to its relatively high cost, which can be considered a drawback. Their entry-level package begins at $295 per month, making it less affordable for the majority of online businesses.
How We Evaluate & Test The Best CDN Providers
In order to identify the top CDN providers, we conducted comprehensive tests covering various aspects. Our initial focus was on evaluating the simplicity and speed of setting up the service.
Our professional tech team members took into account the CDN performance, network scale, and geographical coverage to evaluate the speed and efficiency of their services in different regions. These are the key identification when we research and come out with the list of best CDN providers available in the market.
Furthermore, we conducted an assessment of the CDN providers' pricing plans, examining their flexibility and range of options. We also evaluated the learning curve associated with using their services and assessed the level of configurability they offered, among other factors.
How To Find The Best CDN Provides That Suits Your Business Model?
There are a huge options of best CDN providers in the market. Finding the best CDN provider that suits your business requires careful consideration and evaluation of your specific needs. The following are some steps that can help you in the process.
1. Define Your Requirements
Start by understanding your business requirements, such as the geographic locations you want to target, anticipated traffic volume, content types, and specific performance goals. This will help you determine the features and capabilities you need from a CDN provider.
2. Research and Compare Providers
Conduct thorough research on various best CDN providers in the market. Look for reputable providers with a strong track record, positive customer reviews, and a wide network coverage. Compare their offerings, including features, pricing, scalability, security, customer support, and additional services.
3. Assess Network Coverage
Consider the geographical locations where the best CDN provider has edge servers. Ensure they have a strong presence in regions relevant to your target audience. A CDN with a global network ensures faster content delivery and better user experience.
4. Performance and Reliability
In order the get the best CDN providers that suits your business, there are few scope you have to take into consideration. Evaluate the CDN provider's performance and reliability metrics, such as network uptime, latency, and response time. Look for providers with robust infrastructure, high availability, and efficient content delivery mechanisms to ensure optimal performance for your users.
Ensure that the CDN provider implements robust security measures to protect your content and data. Look for features like DDoS protection, SSL/TLS support, content encryption, and secure access controls.
6. Scalability and Flexibility
Consider the scalability options provided by the CDN. Your chosen provider should be able to handle traffic spikes and accommodate your future growth requirements. Look for flexible pricing plans that align with your usage patterns.
7. Integration and Analytics
Evaluate how well the CDN integrates with your existing infrastructure, content management systems, and analytics tools. Seamless integration and comprehensive analytics can provide valuable insights into your content delivery performance and user behavior.
Check the level of support offered by the CDN provider. Look for providers with responsive customer support, 24/7 availability, and clear service level agreements (SLAs) that guarantee performance and uptime.
Before committing to a long-term contract, take advantage of free trials or test periods offered by the best CDN providers. This allows you to assess their performance, ease of use, and compatibility with your specific requirements.
Finally, evaluate the pricing structure and cost-effectiveness of the best CDN providers. Compare pricing plans, billing models, and any additional fees for services or features to ensure it aligns with your budget and offers good value for your investment. Choose the best affordable CDN service that match your budget and requirements.
Conclusion: Which Is The Best CDN Providers?
Finding the best CDN provider is not an easy task. The best CDN provider for your business depends on your specific needs, budget, and website/application requirements. It is recommended to evaluate multiple options, request demos, and read reviews before making a final decision.
If you are looking for the best CDN provider in 2023 that can help you to accelerate web performance, you may consider SolarSpeed as your selection. In SolarSpeed, we are happy to serve you by providing affordable CDN solutions to match your needs. Contact our support team to know more about the plans and pricing.