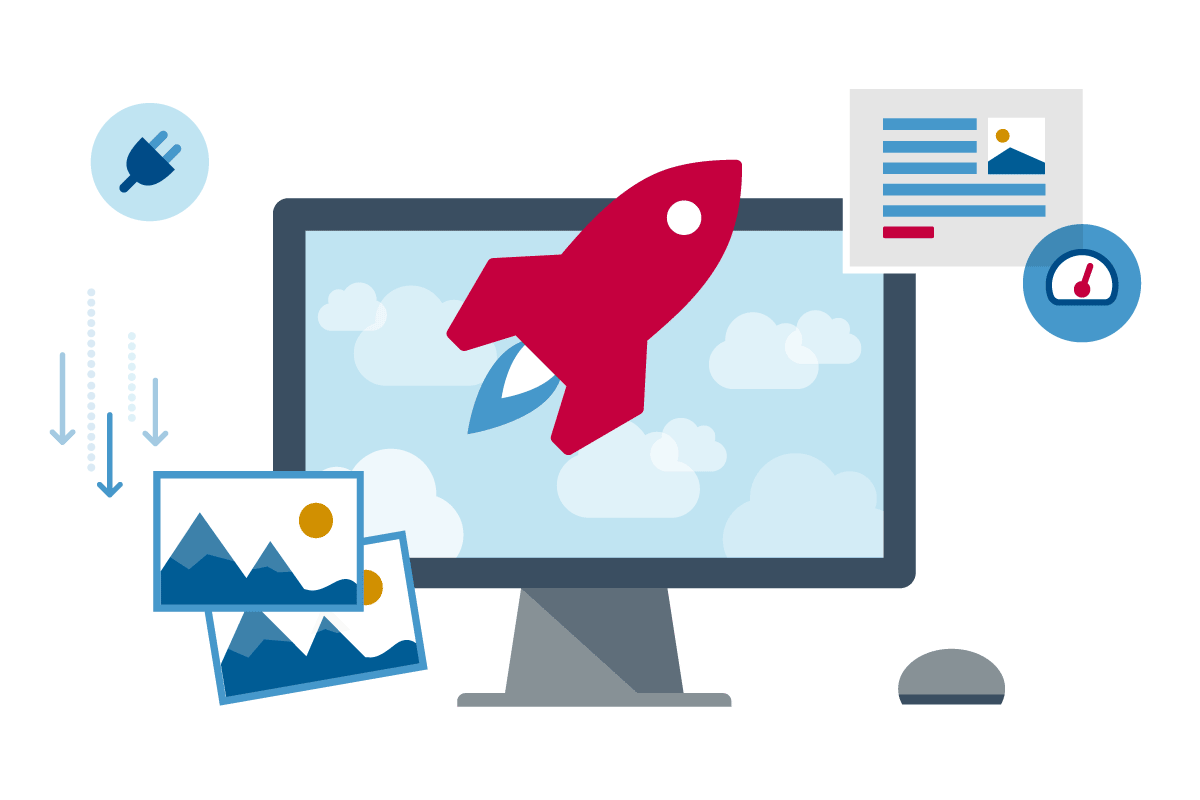 Optimize Your Website Speed with CDN Solution
What Is A Content Delivery Network (CDN)?
A Content Delivery Network (CDN) is used to distribute static and dynamic content such as images, videos, web pages, and software downloads. They also offer additional features such as security, load balancing, and analytics.
Is your website struggling with slow load times, downtime, and poor user experience? Look no further! Optimize your website page speed with Solar Speed CDN service. Discover our amazing CDN solution that will elevate your website's performance. Learn how our CDN speeds up your site, enhances security, and increases user engagement. Get ahead in the digital world with a competitive edge.
Why Use A CDN & Its Benefits?
1. Speed Up Your Website
Enjoy blazing-fast load times with Solar Speed advanced CDN infrastructure.
With a global network of servers, your content is delivered quickly to users worldwide.
Our smart caching and optimization techniques minimize latency and maximize satisfaction.
2. Strengthen Website Security
Keep your site safe with our strong CDN security features.
Guard against DDoS attacks, data breaches, and cyber threats.
SSL/TLS encryption ensures secure data transmission between users and your site.
3. Enhance User Engagement and SEO
Boost user engagement with fast, responsive web pages.
Improve search engine ranking by optimizing load times.
Use CDN analytics to gain insights into user behavior and optimize your site for impact.
4. Easy Integration and Growth
Effortlessly integrate our CDN with popular platforms like WordPress, Joomla, and Drupal.
Choose flexible pricing plans suitable for businesses of all sizes.
Seamlessly scale your site with our CDN as traffic grows, ensuring a smooth experience.
5. Scalability
CDNs can help websites and applications scale quickly and easily.
It can handle large volumes of traffic without impacting performance.
6. Reduced Bandwith Costs
With CDN solution, it can help reduce bandwidth costs by caching content and delivering it from the closest server.
This reduces the amount of data that needs to be transmitted over long distances, which can be expensive.
Get CDN Service with Solar Speed Today
CDNs are especially useful for websites and applications that have a global audience, as they can help reduce latency and improve user experience by delivering content from the nearest server. They also help to reduce the load on the origin server, which can improve performance and scalability.
Don't let a slow website hold you back! Experience the incredible benefits of our top-notch CDN solution and watch your online presence soar. Sign up now with Solar Speed and give your website the performance boost it needs. Click here to start your free trial and see the impressive improvements for yourself!